Home > Careers > Employee interview (sales)
Why did you want this job?
I chose a sales career because it's a worthwhile thing to do. The results of my action are reflected in figures. And It gives me a chance to contribute to the company.
The company does business with companies across many different industries. I want to contribute to expanding the business and make the most of the communication skills I've learned in past experiences.
What do you do?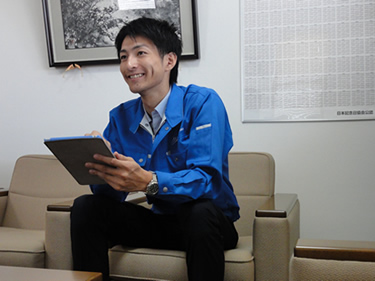 Every month, I make an activity plan for each of more than 200 customers in the Kanto and Tohoku areas. I visit them at regular intervals to keep them up to date and to do sales activities.
At what moments do you feel your efforts are especially valuable?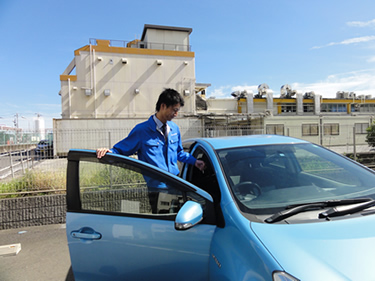 I think when I'm assigned a challenging task and I accomplish the task. Sometimes I struggle or face obstacles. But through discussions with a customer, I come to understand what's most important in the product specifications, and then I know what I need to know to determine the right product tolerances. It's incredibly fulfilling when we finally deliver the product the customer wants.
The nature of the job means I get to hear the words of appreciation directly from the customers. That strengthens my motivation.
Message to applicants
You may feel anxious until you land a job. I urge you to be confident and to look on the bright side. That will lift your spirits and lead to better results. Opening a new door always broadens your horizons. Take good care of yourself. And good luck!
A moment when you realize you've grown
When I just joined the company, I just did what I was told to do.
In my first year on the job, as the target figures climbed, I started planning a sales strategy on my own, including a visit schedule, the targeted number of new customers, and visits to past customers. Once I'd mapped out the plan, I focused on putting the plan into action. All this led to success in achieving the goals set. I felt I grew from that and gained confidence.
Nippon Kyohan Kogyo's strengths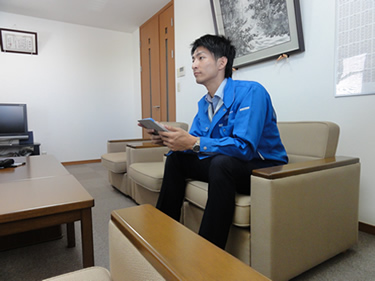 For more than half a century, Nippon Kyohan Kogyo has refined its cold working technologies to create the shapes and forms customers need. We're also constantly seeking to achieve substantial cost reductions—for instance, by using press working for parts that would otherwise require significant time and labor. We have excellent teamwork across our different departments. When the Great East Japan Earthquake happened, we were able to supply urgently needed products with unsurpassed speed.